• Build Your Own WordPress Website!
• Fire Your Webmaster While You Learn To Use WordPress


You've heard the claims and slogans before. Those claims and slogans, or other similar ones. Every WordPress course uses something like them. This instructional WordPress workshop will actually provide everything you need to build and use your own WordPress self-hosted website and blog. I'm the WordPress Wizard (Wiz) and I guarantee it!
---
Begin with WordPress already installed. No need to mess with that do-it-once-and-forget-it technical stuff. You'll learn about it because you should know about it, but you won't actually have to do it. You can jump right in, pick a theme, and get started on your website design. Learn how to select, add, and configure plugins to add the features and functions you need. I'll give you access to my own personal picks and help you decide on others you might want for your own business.
This workshop results in an actual professional business website you can keep and use. You will learn about domain names and hosting choices, too, but you won't need to worry about any of that to get started. When the time is right you can choose each of the things you need. I will work with you every step of the way and guide you to the successful conclusion: a new website of your own!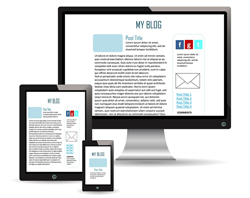 Program Details
6 hours (4 x 1½ hours) live in-depth learning and Q&A
live-stream personal instruction by the Wiz
live shared-screen tutorials explain step-by-step
self-study sections you can return to again and again
current, up-to-date, videos to really show you how
downloadable reports, ebooks, charts, and other materials
unlimited email questions during the workshop plus 30 days
special personal access to the Wiz by email going forward
Student Website & Hosting
This workshop includes your own individual free self-hosted WordPress website installation for you to use for training purposes and to build your complete website during the workshop. At the end of the workshop you will have 30 days more of free hosting to decide if you want to remain hosted with WizardsPlace or move your site to the hosting service of your choice. The workshop even provides the necessary tools and information to handle that move should you decide to make it.
Domain Name
Use your own domain name if you already have one. If not, use your student site on a sub-domain, something like http://student24.wizardsplace.com/, for as long as you need during the workshop. When you are ready, before, during, or after the workshop, choose and configure your domain name when you are ready, and with Steve's help. (cost about $8 - $15 per year)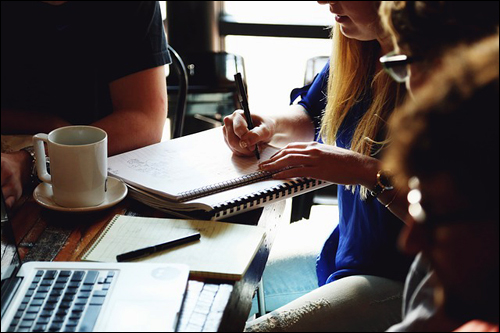 Let's Get Started
The program starts with immediate access to your student account and the self study area. Some materials are available immediately, others as the workshop progresses over two weeks. You may return to the student account area and the self-study materials as often as you wish, both during and after the workshop. The workshop price includes life-time access to WizardsPlace. This provides access to special student admission and/or pricing on additional WordPress workshops from time to time. There is no other charge for on-going membership.
Times and Dates For Workshop Sessions
New WizardsPlace WordPress Workshop sessions begin every month, usually twice each month, starting with the first and third Tuesdays, and run for four sessions on Tuesday and Thursday evenings at 8:00 p.m. U.S. Central time (this is 9:00 p.m. Eastern time, 6:00 p.m. Pacific time). Some dates are adjusted, or sessions omitted, for holidays. See below.
Currently Available Session Dates
Each group of four dates is a single workshop comprised of four one-and-one-half hour sessions on each of the four dates indicated. The starting date for the workshop is the first date in each group of four. The numbers are the dates of consecutive* alternating Tuesdays and Thursdays. Please check your calendar or ask if you are not sure. WS-1 is the first workshop of the month, WS-2 is the second.
October
WS-1: 4, 6, 11, 13.
WS-2: 18, 20, 25, 27.
November
WS-1: 1, 3, 8, 10.
WS-2: 15, 17, 23, 29.
December
WS-1: 6, 8, 13, 15.
January
WS-1: 3, 5, 10, 12.
17, 19, 24,26.
*Note: second class session for November skips Thanksgiving day. Pick your start date to enter on Student Account page after registration.
A limited number of participants will be accepted in each session in order to provide personal attention as needed. You won't see this anywhere else at this price! Because of this, classes will fill quickly and be closed to new registraions. Register now. Specify your desired class date (on Student Account page after registration). Available dates will be removed as sessions fill up.
Just One Single Payment Of $59.00
A single payment of $59.00 is required for full access to this workshop. The payment is processed safely and securely through PayPal. You do not need to have a PayPal account to make this payment. Major credit cards are accepted. We do not have access to your credit card information nor may we make additional payments. Because of the nature of this workshop and the value of the material made available immediately upon registration, no refunds are provided.
This is my personal guarantee to you. If you attend all four workshop sessions, including the Q&A periods (and bring up any problems you are having), and attentively review all of the self-study materials and videos, and you still cannot create your own website, I will personally work to complete it with you at no additional cost. Either way, you come out of this workshop with a website with which you will be pleased.
If You Have Questions Contact The Wiz - thewiz@ourhutch.com - Or Through The Contact Page
Already Got A Website? Need Ongoing Training Instead Of This WordPress Workshop?
Check This Out: WizardsPlace WP Classroom